Yep you read right....I DID it!!!
I met my goal and did my second 5K of the summer earlier this month with my sister and my good friend Andrea!
We did the ELECTRIC RUN 5K around the National Harbor in Washington DC and was AWESOME!!!
It was an evening race and there were easily 10,000 runners there. Lots of music and black lights and people through out the event cheering us on. We had a blast. I know I cannot wait to do it again next year. If you want to join my team just let me know (and for the record I did have to stop and walk a few times, yeah. But so what!!)
Here are some photos:
Me in the Electric Run Shirt!!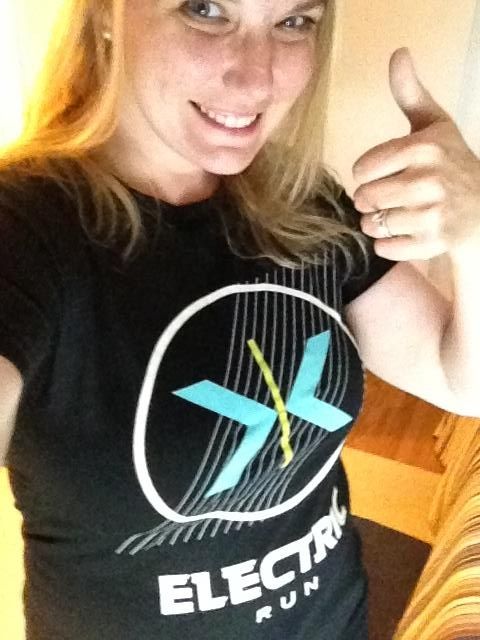 My sister on our way to the event!!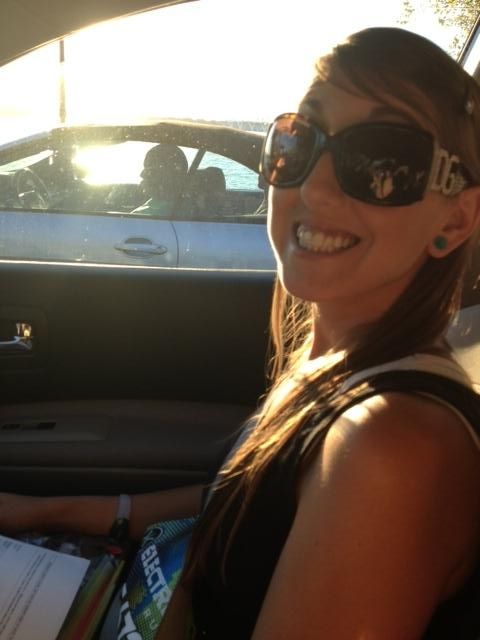 My sister and I after we got our "War Paint" on for the event
(which was glow in the dark and black light sensitive body paint)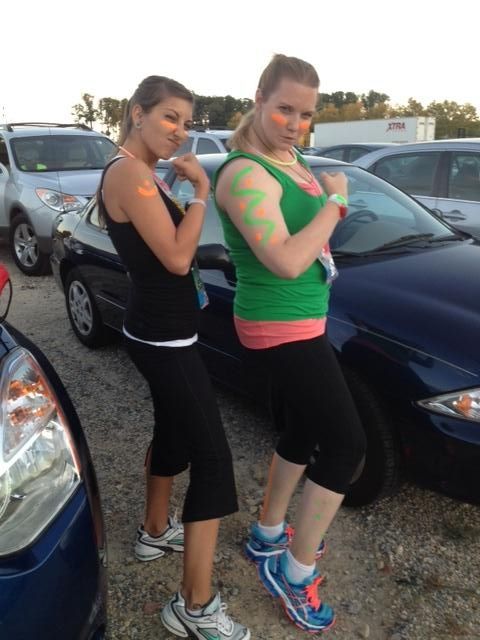 Me at the Start Line! So Happy to finally be here!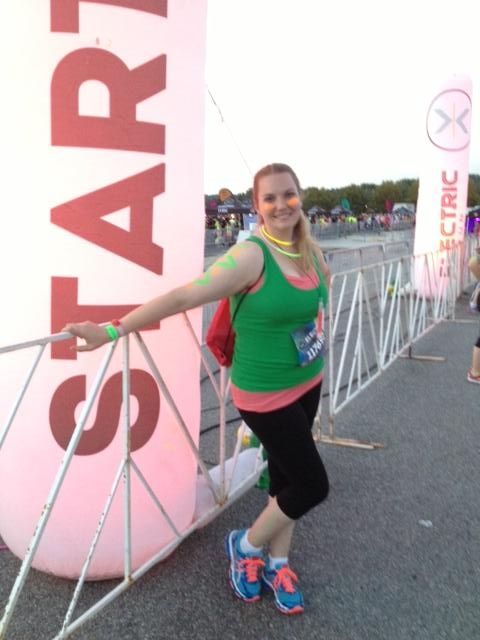 STICKMAN and Our MC (they made it "Rain" glowsticks and prizes)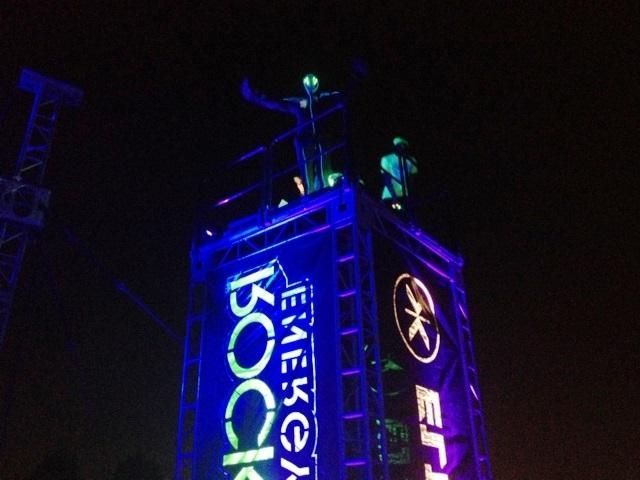 The official Electric Run Tunnel!!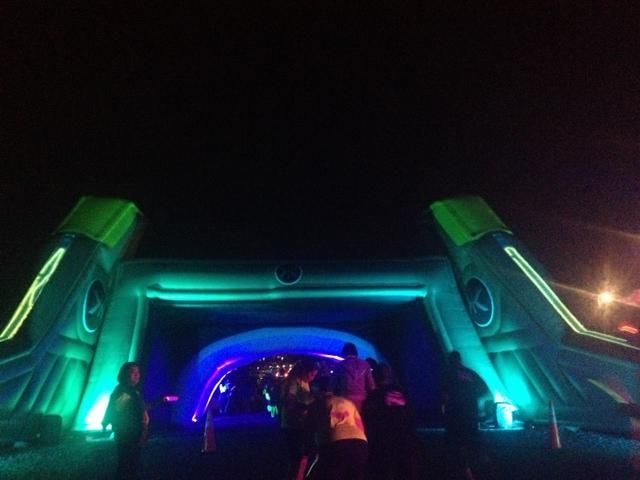 The AMAZING (and blinding at the same time) Black Light Tunnel!!!!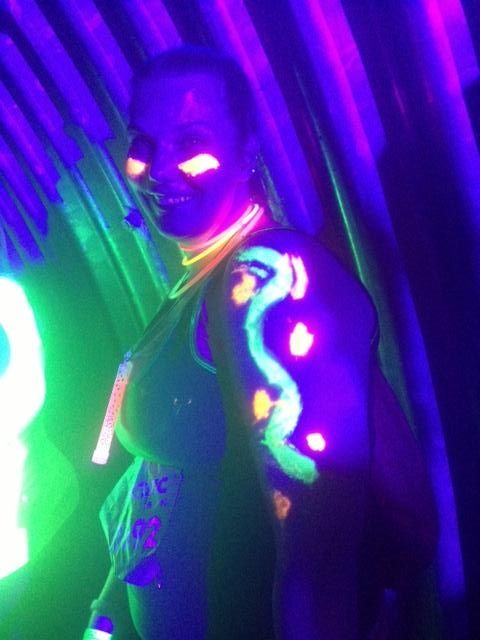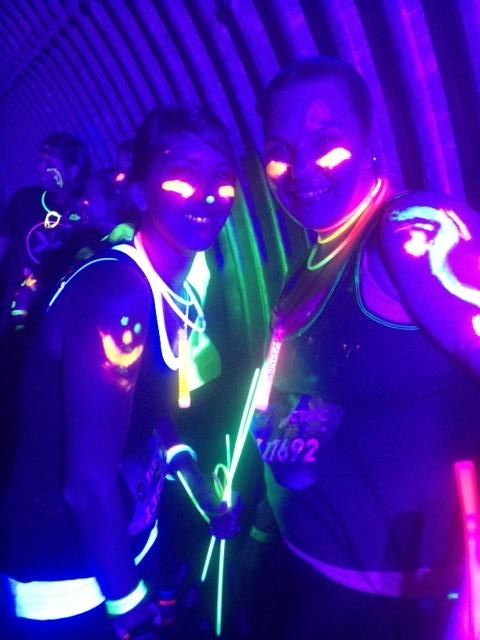 Rainbow Road!!! (after the Umbrella Lane...which was really crazy if you ask me)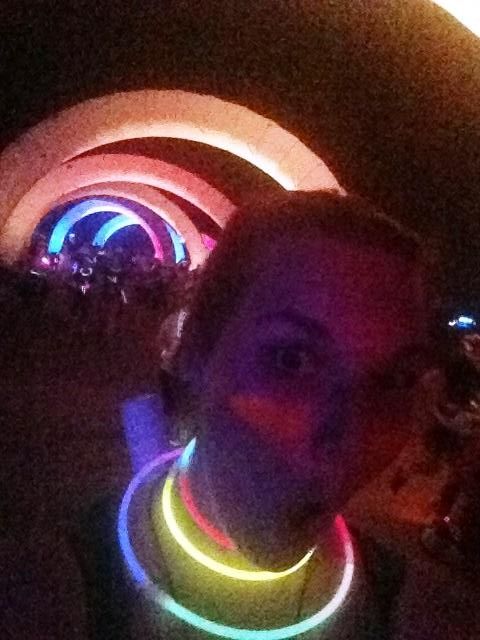 In NaufmannLand we took a quick stop on this Glowbridge for a photo...the paint was still glowing strong near the end of the race.
My sister and I at the after party...YAY!!! (we were ready to go home, LOL)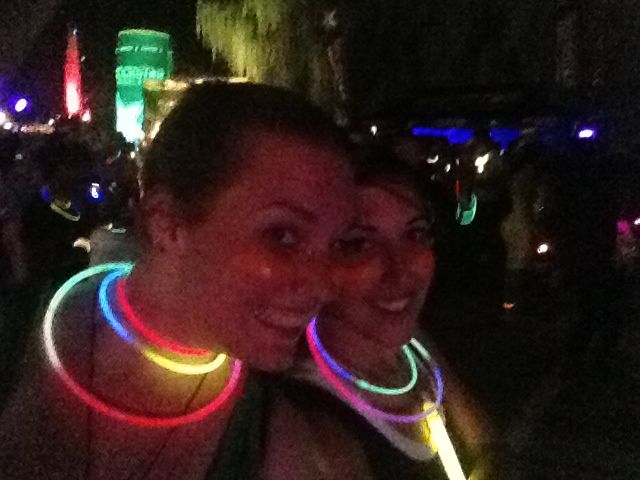 This whole thing was such and amazing experience and I'm really glad I set this goal for myself. I never imagined I would do 2 different 5K Runs in the same summer (or within 2 months of eachother). But I did it!
I have so many people to thank for their support and love and they all know who they are. So I will just simply say THANK YOU so much for everything.
I am on my weight loss journey and I am 75% to my goal (from starting in December 2012). The toughest part is in front of me and I will make it. :)